I'm proud to announce that the illustration "Another Land" it's available on my Threadless "Artist Shop" as a t-shirt or hoodie for men's and women's!
https://mixtink.threadless.com/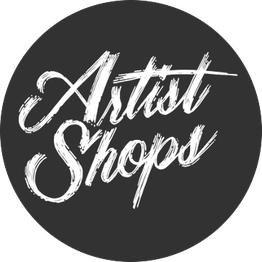 ---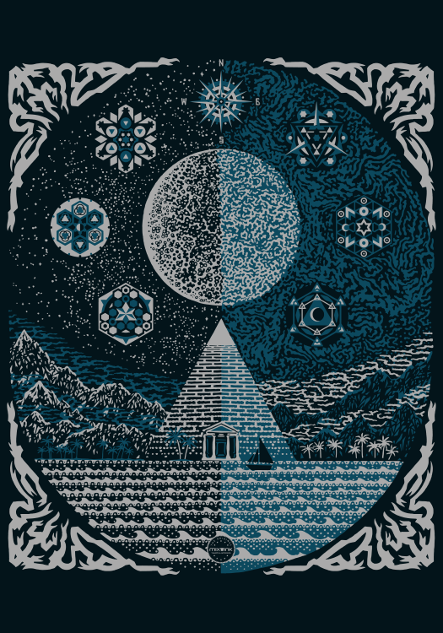 ---

What's the best?
Hi everyone, I made an illustration "Another Land" and now i want to sell it on Threadless "Artist Shop" as framed or unframed fine art print.
Your opinion it's important, 4 color options are available for this print, you vote, you choose, good luck!
You can vote until 21/11/2016 on this link
---
Another land
Half moon and half sun on a pyramid in desert island. A small boat is in this mysterious world, mountains and clouds in the background in a burning sky by the sun next to a starry night. A compass in the sky is located next to other 6 mysterious symbols. An enchanted vision, the sublime nature that dominates the man and his unsolved mysteries.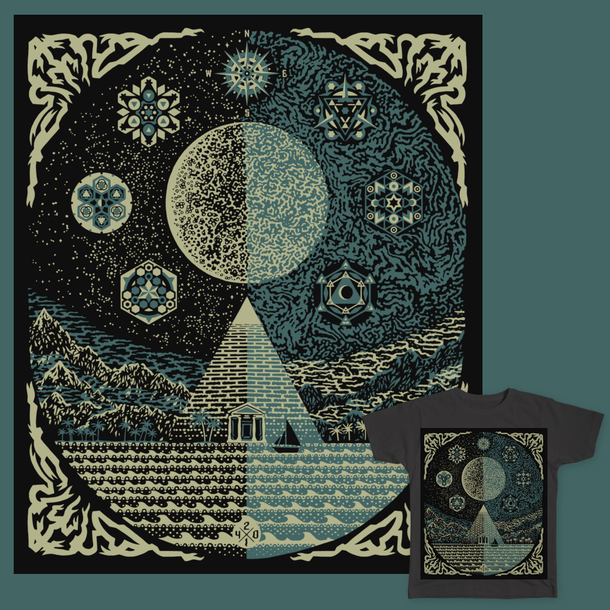 Vote me on Threadless, thanks!
---
I've done the 3 paintings after months of work, now i just want to have some beer with my friends!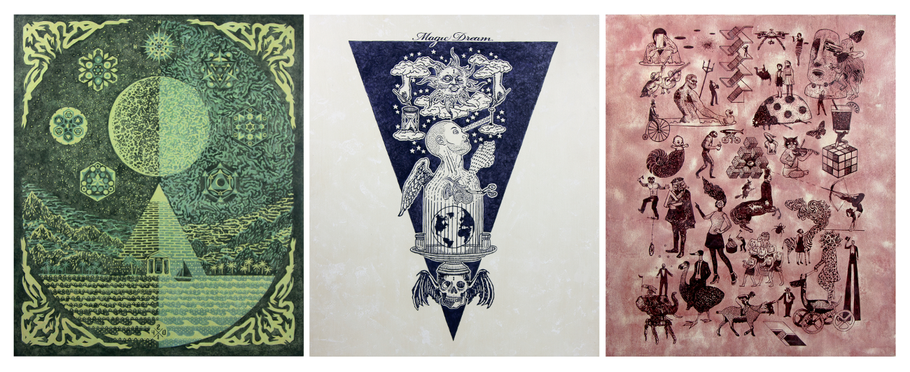 ---
I want to drawing directly on illustrator/inkscape with my "bamboo graphics tablet" from the sketch for this illustration.
Some information on wikipedia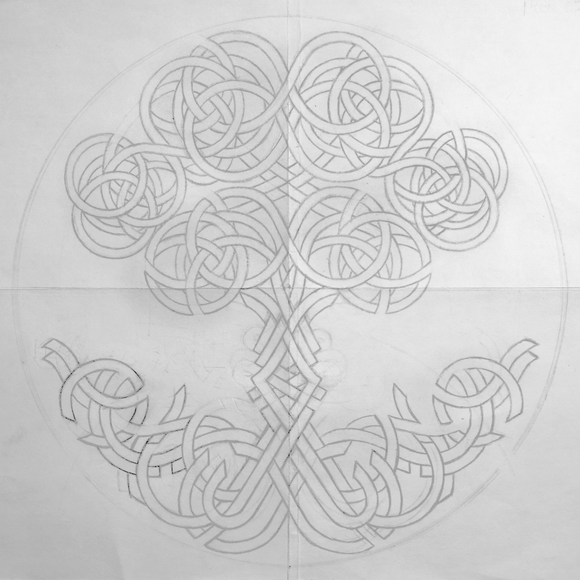 ---
I can tell you one it's a collage of different photos, the title it's Nonsense because of the crazy world that i've invented mostly randomly. The other one i will call it Self construction or Introspection...there is one man watching his reflection on a mirror, but he looks inside his mind...
---
Another land design it's finish after 6 months!
I will paint 3 panels 50 X 70 cm with acrylics colors with an old and new illustration as well..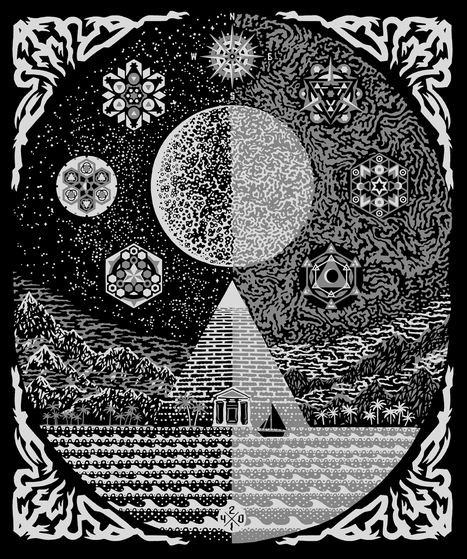 ---
Right now visits are more than 9500 in 4 mounths! thanks again!
I closed mixtink.12print.it because i want to be on international market. Now i want spend my time for a better quality illustration, the title it's Another land, a strange landscape divided in 2, day and night and mysterious symbols in the sky...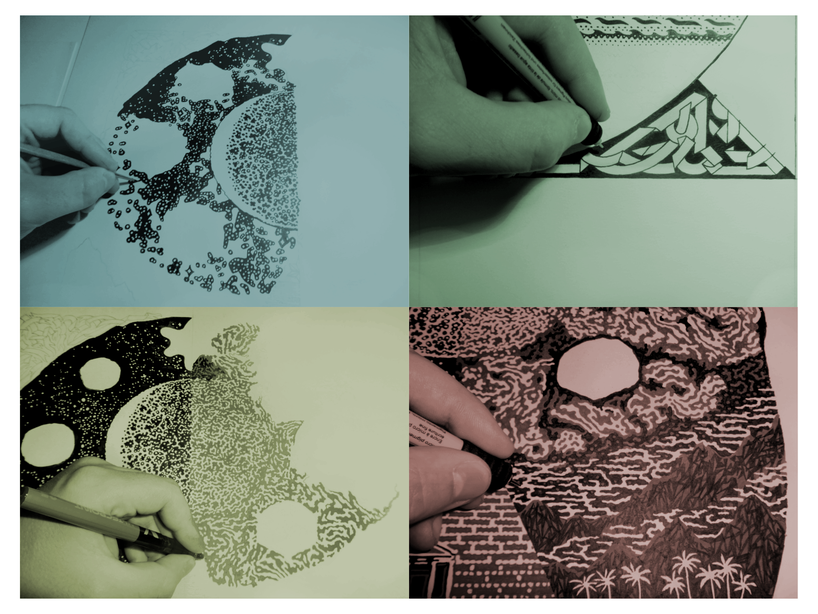 ---
Backpack Tiger attack! won the title of article several desired of the month! In good weather you leave, so why don't do it with an original Mixtink polyester backpack with drawstring? For your adventures to the park, pool or wherever you want ..
discounted by 20% until July 15!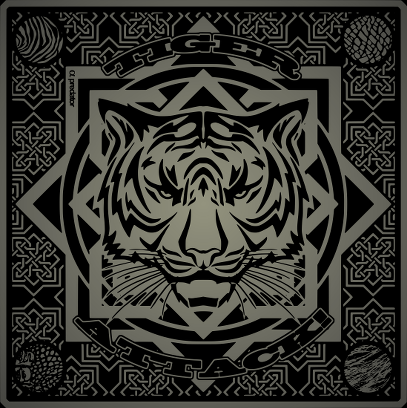 A rare and ominous white tiger, symbol of strength and courage, an alpha predator. The frame it's an oriental decor inserted in a square shape, in the 4 corners, within 4 circles, there are the main skins of its preys.
---
More than 2000 visits in 15 days!! First target reach!
The gift it's discounts untill 15 July on mixtink.12print.me
---
In

these

first 13 days

of activity

, of the

store

mixtink.12print.me
i can see several visits, we are in fact more than 1800! we can arrive to 2000 in 15 days!
if you have interested friends and you believe in the independence and originality of this project, link me to some social networks, i will update every week the site to insert extra content and keep you updated on future projects.
thanks again!!
---
Collage of different images: the hero dies, in a dream he flies beyond the boundaries of the world and sees the key to the understanding the good and the evil. The spirit is freed from the cage of his body and get the answers to the question about existence.